The following actions are recommended as we continue to monitor the coronavirus outbreak. Remember, we are neighbors. Let's look out for each other.


EFFECTIVE IMMEDIATELY...everyone who enters Harbour Place must wear a mask in all common areas. The exception will be when employees are at the concierge station, manager's office or maintenance office. These areas are already subject to social distancing restrictions. Employees who leave those areas must put on a mask.

Avoid Being Exposed to the Virus: Stay at home as much as possible. Practice social distancing. Be understanding if someone chooses not to enter an occupied elevator.

Clean Your Hands Often: Wash your hands often with soap and water for 20 seconds, especially if you have been in a public place and after you have blown your nose, sneezed or coughed. Use a hand sanitizer that contains at least 60% alcohol. Avoid touching your eyes, nose and mouth with unwashed hands.

Clean and Disinfect: Clean surfaces that you touch frequently, including doorknobs, light switches, handles, faucets, etc.

Home Ventilation: Consider opening a balcony door to improve ventilation. But remember, there are a lot of allergens in the air right now.

Limit Visitors: Practice social distancing. Limit visitors to small numbers and essential home care providers. Reschedule contractors, if possible.

If You Are Sick: Stay home, except to get medical care. Wear a facemask when around others. If others are caring for you, provide them with a facemask.

If You Are Experiencing Symptoms Consistent with Coronavirus Infection: Call your healthcare provider for instructions. Inform Harbour Place management. Limit Contact with Harbour Place Staff: We need to protect Paul, Henry and all of our concierges that help us every day, so make sure you maintain your social distancing from them and do not touch the concierge station. Remember...In a medical emergency, your first call should ALWAYS be to 911, then notify the concierge.

Food Deliveries Will Be Made to the Lobby: Residents who order takeout will have to retrieve their order from the lobby. It is preferable that you meet and pay for the delivery outside.

Some Stores Offering Special Hours for Seniors: So far, several stores have designated their first hour of operation (8 am to 9 am) for seniors only.  Others have altered their hours during this time. Check with your favorite store to see if they have special hours for seniors. Click here for additional information: Grocery shopping in the age of coronavirus.

Check in with your neighbors: There may be some residents in our community that are not able to get to the store to pick up needed items like food, prescriptions, etc.  If you are able, consider lending a helping hand.

Please start carrying your keys: One or more concierges may be absent or away from the concierge's desk. All exterior doors to the building may be locked earlier than normal to ensure the safety of staff and residents. In accordance with social distancing, the staff will not be opening the doors for you.

Packages and Deliveries: Please come down to the lobby and pick your your items as soon as possible after the concierge calls you.  The delivery table can get full and your hot food can get cold.

Things to do while hanging at home: Rediscover crossword puzzles, sudoku, etc., Binge watch a TV series on Netflix or Prime Video, Talk to your significant other. Just Kidding.

For more information on closings and announcements to the public, go to the City of Norfolk's website: www.norfolk.gov/4835/Coronavirus-Disease-2019  

Additional information on closings, restaurants offering pick up and other COVID-19 resources can also be found here: www.downtownnorfolk.org

Coronavirus Health Hotlines:


Norfolk Health Hotline                                     
757-683-2745
Mon. - Sat. 8am - 6pm
Sunday - 11am - 4 pm
(Try this one first)
Virginia Health Hotline
877-275-8343
24-hour service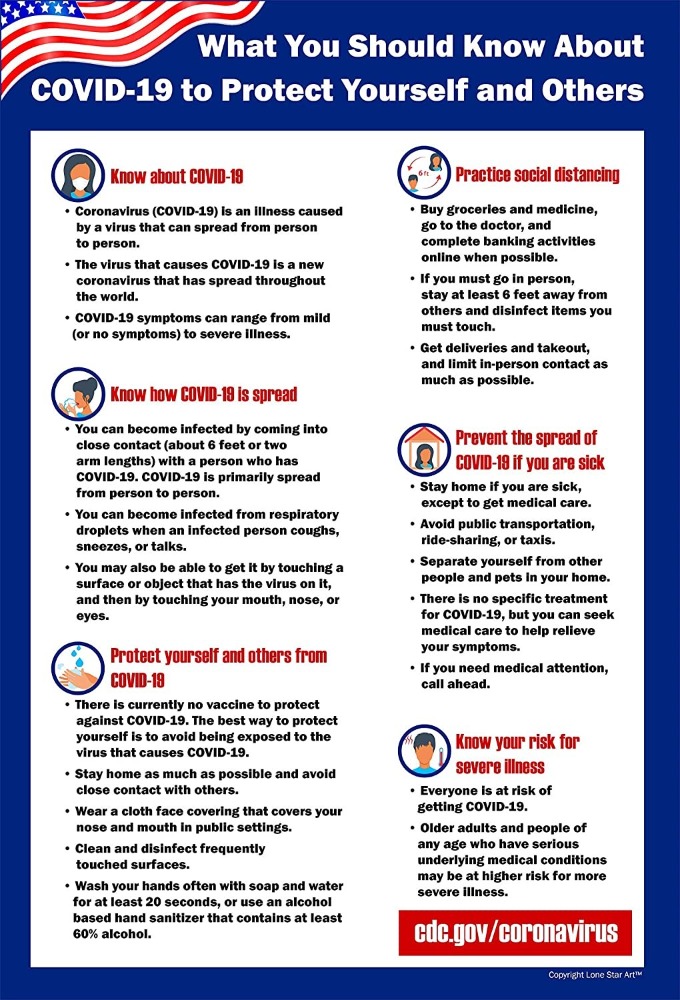 ____________________________________________________________________________



 SCAM ALERT!! 


Recently, cyber security businesses are reporting an increase of some serious incidents around malware from downloaded files, people going to fake Coronavirus online maps, phishing emails, social media-related posts linking to malicious sites and phone scams.

 

As a precaution...please remember these few reminders to help keep your own personal devices and personal information safe from security breaches:
Be cautious with emails and files received from unknown senders, especially if they prompt for a certain action you would not usually do.
Ensure you are ordering goods from an authentic source. One way to do this is to NOT click on promotional links in emails. Instead, do a Google search of your desired retailer and click the link from the Google results page.  Or, go to your retailer's website directly.
Beware of "special" offers. "An exclusive cure for Coronavirus for $150" is not a reliable or trustworthy purchase opportunity. There currently is no cure for the coronavirus and even if there was, it definitely would not be offered to you via an email.
Go to reputable websites such as the CDC and other federal, state and local agencies for information.  
Make sure your home virus protection is current and your computer operating systems have the latest updates.
Beware of opportunistic telemarketers promising you something that sounds too good to be true.
Never share account passwords with another person, especially over the phone.  Reputable companies will NEVER ask you to share your password. Hang up immediately.
These may sound simple but it's easy for family or friends to fall prey to one of these traps.
Remember to think before you click!!